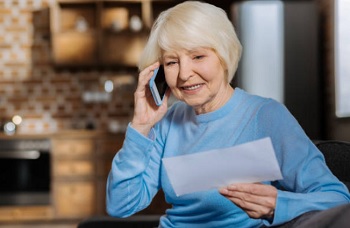 With retirement or at least years heading to it, a lot of planning is needed to ensure that the seniors will continue to enjoy a quality life during their later years. Senior citizens in their golden ages should be well-looked after. They should receive the necessary support for all daily living activities, while they are also encouraged to live as independently as possible to maintain their feelings of self-dignity.
However, as is often the case, nothing of quality in this world comes cheap. We usually pay for what we get. That includes senior assisted living facilities and senior nursing homes. To that end, it is imperative that elderly adults who may face varying degrees of mobility and psychological conditions have the means to privately pay for the senior care they receive. The family and caregivers also play an essential role in helping their elderly loved ones pay so they may age in place comfortably.
Furthermore, the elderly care market is greatly blossoming, expanding, and modernizing. As baby boomers are living longer, the administrators are taking advantage as they develop an array of senior living options. The number of seniors is rising, and with that, the cost of the services is too. Also, with Medicare accounting for a fraction of the costs involved, many elderly adults and their families who may qualify have turned to Medicaid to cover their expenses. Senior care prices always differ depending on the type of senior care option you seek, where you live, and the senior housing living option you prefer. However, if an older adult is ineligible for Medicaid, benefits from the Veterans Affairs, and other potential payer sources, then they may need to consider the private-pay method. Thus, it is essential to plan for and budget for assisted living and nursing home care in advance. Financial allocations could get a bit tighter, especially for those without much of a savings account who are trying to cover the increasing costs of long-term senior care.
What Is Private Pay?
"Private pay" means being able to come up with the finances to cover the costs of living in a senior assisted living community, nursing home or senior care facility on your own. Paying out of your personal financial plan and not depending on other payment methods set up by the government or non-profit organizations to cover 100% of your costs. Private pay includes long-term care insurance policies that are offered by private companies to cover the costs of staying in an assisted living facility or a nursing home. If you have appropriately saved over the years, then with your personal income or savings account, you may be able to afford the rent for such senior living homes. However, this often eats up what you have saved, and most seniors turn to their 401K Retirement Saving Plans or Individual Retirement Accounts.
If you or a loved one is wondering how to financially prepare and come up with funds to help you pay for assisted living and nursing homes expenses, here are some options:
Paying with Life Insurance Policies
With life insurance policies, age is just a number and is available to seniors over the age of 65. Such policies cover the basics in terms of application, much like traditional policies offered to younger adults. Additionally, life insurance often includes both long-term and permanent life policies. The ensuing payment, known as a death benefit, is transferred to your named beneficiary. With such funds, a senior's bill for end-of-life expenses will be covered for stays in assisted living facilities and nursing homes.
There is quite an array of life insurance policy options available today. You can convert your life insurance policy into funds to help you pay out of pocket for the senior care services in a local nursing home or assisted living facility. Life insurance policies come into effect before the policyholder passes away and is often the best solution for elderly adults who prefer to have their eligibility for Medicaid preserved at a later time. Also, if you have put your golden years into so much consideration and planned accordingly, a life insurance policy conversion will go a long way.
Have you considered the following policies for cash conversions to help with private pay assisted living or nursing home care services?
Long Term Care Insurance
For a senior looking for the best way to cover costs for long-term care, this type of long term care insurance is the best by far. Such insurance types are also much less stressful because they allow for cash withdrawals on the policy's accrued value. Such senior insurance types also cover elder health care living costs and other expenses that systems like Medicare and similar supplemental plans may fail to cover. As a result, seniors may receive some form of flexibility, especially those who progress to age 65 years and older. If you or an elderly loved one requires supplemental support to afford private pay options for assisted living, a glance into long term insurance for life insurance policies may be worth it to supplement the senior living costs.
Term Life Insurance
As according to the age when you purchase a policy for your term life insurance, the policy may continue for a certain number of years. Some such policies could continue for 10 through 20 years and help seniors to cover the costs of private payment for assisted living facilities, senior living communities and nursing homes. What is more, is such policies often do not require physical health assessments before they are handed out to senior citizens. Put simply, the term life insurance plan is a funding option that will eventually pay out when your life discontinues during the specified terms for its expiration. While it is true that term life insurance basically does not have cash value, such insurance plans can be reallocated into permanent, during the duration of the whole life, and as a universal coverage allocated towards the end of the individual's policy term. With this option, a policyholder can convert the term life insurance into cash so that the senior citizen may pay for the long-term care needs through private pay.
Universal and Whole Life Insurance
With a universal life insurance policy, seniors get to explore an option that helps them privately pay for assisted living facilities and nursing homes. This can be done when the term life insurance policy is converted into the funds applicable for a permanent, a universal, or for the duration of the entire life insurance. Such policies can continue for the duration of the policyholder's life. Elderly adults are often able to use this universal and the whole life insurance policy without responding to a medical questionnaire or going through the stress of a physical examination. The catch is, the transition has to take place within a stated time frame from the term's time limit or by the time the elderly adult become 75 years of age. Furthermore, the universal and whole life insurance plan options help seniors give their savings account a boost while building a tax deferral cash value. The senior citizens are then allowed to withdraw their funds wholly or in parts until the funds have been depleted.
Insurance Annuities
Living through to your golden years is a great achievement, but it is only natural to seek senior care in assisted living facilities or nursing homes. As a reminder, nursing homes focus more on providing medical care, while assisted living facilities focus more on delivering non-medical care.
Yet, it is possible to outlive your money or source of income, hence the development of annuities to mitigate this concern. Insurance annuities constitute a long-term investment option that insurance providers provide in order to protect finances. As such, insurance annuities may limit the insurance provider's risks of you continuing to live past the duration of time when your income funds have been depleted. For instance, when you purchase an annuity, you will have money available for you to receive payouts from such contributions when you need to use them further along in life. Annuities are a perfect method to pay for assisted living care and other forms of senior living, including nursing homes.
Vertical Settlements
A vertical settlement is a policy that was initially designed for policyholders who were treated under hospice care with a life expectancy of no more than 2 years. Vertical settlements involve cashing in life insurance as a conversion for sixty to ninety percent of the initial amount that is distributed in the whole amount of the sum. Hospice care is intended to provide end-of-life care while supplying spiritual, psychological, and emotional support to help provide comfort for the patient and members of the family. The elderly adult may have lived in the assisted living facility for years, but their healthcare condition may have recently progressed to the point that medical treatment may no longer be possible. In order to help the elderly adult enjoy a quality life during their final days, their healthcare provider may suggest hospice care, which can be funded with funds from vertical settlements.
Additional Benefits of Life Insurance for Seniors
Life insurance is essential and can help an aged parent and the family continue to live comfortably. Here are other significant benefits of life insurance for elderly adults:
Life insurance plans can be cashed out as a means to cover out of pocket costs for private-pay assisted living and nursing homes.
Some whole life and permanent life insurance policies accrue some value over time, with portions of each premium invested. Income tax will not apply to such funds.
Beneficiaries can receive benefits from the life insurance policy without limiting purpose. There are no rules regarding how the allocation is to be spent.
The funds cannot be used to settle debts. As such, they are protected from access by creditors, debt collectors and do not go through probate courts.
Paying with Reverse Mortgages or Home Equity Loan Options
You can use your house as a source to help you cover out-of-pocket costs for private pay senior care in assisted living homes and nursing homes when you submit an application in order to request the consideration of reverse mortgages or home equity loans. The house can be put into use as a supplement for your current finances. Furthermore, if you are 62 years of age or older and have a set income, you can request loans and then defer the payments for a later date. You can distribute the sums in financial increments or wholly at once to help pay for senior living.
Paying for Assisted Living & Nursing Home with Social Security
Social Security, in most cases, will help you pay for some or all costs for assisted living senior care using the Optional State Supplement benefit that comes with Social Security. The requirements and coverage amount differ from state to state. This benefit may vary from under $100 or over $1,000 per month, so it is always a good idea to check the state requirements and benefit amount where you are considering senior care. It should be noted that the payment from the Optional State Supplement benefit does not go into the senior citizen's pocket – instead, it goes directly to the assisted living facility or nursing home where they are staying. In addition to the Optional State Supplement benefit, the actual Social Security benefit can be used to help offset the costs of assisted living, nursing homes or any other form of senior living, though in most cases, this benefit alone may not be sufficient to cover full cost of care.
Nursing Home Tax Deductions
If your elderly loved one is a resident of an assisted living facility or nursing home and is in critical condition, income can be deducted from his or her federal income tax returns. For example, if he or she has Alzheimer's disease, this is a critical neurodegenerative condition or illness. A doctor must examine and certify the elderly adult has eligibility for the nursing home tax deductions.
Furthermore, for your older adult is to qualify for the nursing home tax deduction under the Medical and Dental Expense Tax Credit, his or her total medical-related expenditures for the year must exceed 10% of the years' income. With enough technicalities, you would do well to have a tax attorney or an accountant look into any unclear areas to provide more explanations to help your elderly loved one.
Using Home Care Loans to Cover Costs
If you are not too keen on various insurance options, and if you do own a home, then home care loans may be a great option. While waiting for some benefits to come through, including home sale or veteran's health benefits approval, you can take out a short-term loan. With this option, your home becomes collateral until the expected lump sum reparations are made by your beneficiary, after the funds from such programs become available for use towards assisted living facilities and nursing homes.
Paying with Trusts
A trust is a legal entity permitting a person to transfer assets to another person, known as a trustee. With the establishment of the trusts, the appointed trustee manages, organizes, and controls the assets for the person or an appointed beneficiary. Consider designating a trustee to provide flexible control of your assets. Trusts can also be known as a means to privately pay for local assisted living communities and nursing homes. There are two types of trusts you could use to help pay for the senior long-term care of your elderly loved one in an assisted living facility or nursing home facility: Medicaid disability trusts and Charitable remainder trusts.
Personal Assets as Payment for Assisted Living Facilities or Nursing Home Care
As mentioned earlier, most residents in an assisted living facility, nursing facility or another type of retirement home tend to privately pay for their senior care services by utilizing funds they have prepared from their own pockets. Even though this can take place at the initial stages, senior loved ones have to withdraw funds from their personal savings, stocks, and other assets to come up with the cash needed. Most adult children and family members will often go the extra lengths to pool resources to help cover the costs of assisted living facilities and nursing home care for their elderly loved ones. Such could be the case until such a senior is eligible for public and private benefit programs.
Furthermore, with high cost of assisted living accommodations, families may creatively seek out ways of privately paying with personal assets, such as reverse mortgages, mentioned above. As a result, the seniors will have access to the funds at a specified time.
Irrespective of how you stump up the cash for yourself or an elderly loved one's assisted living or nursing home care needs, it is crucial to collaborate with a trusted lawyer and financial institution or advisor. Your trusted advisors can help you navigate the options available to you so you may understand the terms, conditions, fees, and all the fine print. As a result, you will be more prepared to pay privately. An assisted living facility and skilled nursing facility should be able to offer different types of senior care services in line with the kind of fees they charge, especially if they attract extra costs.
Medicare Generally Cannot be Used to Cover Nursing Home Costs
People have a lot of misconceptions about Medicare, and one such misconception is that Medicare can fund long-term nursing home care services. However, such could not be any farther from the truth. For one, Medicare covers rehabilitation senior care services for a limited time period of inpatient care under strict guidelines. Medicare only covers services provided in a skilled nursing or rehabilitation facility if the stay follows immediately after a hospital stay. But this coverage, however little, can go a long way if your loved one has recently been hospitalized. Medicare can pay for expensive and intensive short-term rehabilitation, thus giving you a chance to prepare for long-term senior care if necessary.
Difference Between Assisted Living and Nursing Homes Costs
With both catering to the needs of senior residents, their ideal functions often overlap, but they are still different in scope and services. An assisted living facility typically houses elderly adults with a little to moderate decline in health or necessary functional abilities. These seniors often need help with one or more activities of daily living and require assistance with daily activities. Further, contrary to nursing home residents, the medical concerns of assisted living facility residents do not demand constant supervision from medical care professionals.
On the flip side, residents who live in nursing homes and other convalescent homes often require around-the-clock rehabilitation care and supervision from medical experts. Nursing home residents may have private rooms which are smaller than the regular sized apartments. As more specialized care is needed for nursing home residents, nursing home care is often more expensive than assisted living facilities. Nationally, annual average expenses for assisted living facilities are $48,612. In comparison, a semi-private room at a nursing home is, on average, $90,155 and $102,200 for a private room. Thus, nursing homes are, on average are about twice the cost of assisted living facilities. Although there are often more public benefits available to mitigate the nursing home costs than assisted living facility costs, these financial differences should also be accounted for when preparing for private payment methods for senior care.
Which Senior Care Option is Best for You or an Elderly Loved One?
Private pay for any long-term senior care service is always a sticking point and poses many challenges to families who just want the best for their elderly loved ones. Nursing homes could be on the high end of the scale, especially when you put your personal budget into consideration. If a physician assesses the condition of your loved one and finds that he or she does not need constant medical supervision and rehabilitation services, then an assisted living facility may be a more affordable option to support your elderly loved one with his or her daily activities. Assisted living facilities do also provide memory care services, which could be slightly more than other assisted living costs but less than nursing home care.
How to Find Affordable Assisted Living and Nursing Homes for Private Pay
Finding affordable care for your loved one is not an easy mission. Of course, there are many options to choose from in terms of assisted living and nursing home facilities that offer adequate senior care services. But your loved one could be one of the many senior citizens who find themselves in need of additional financing in order to cover the expenses for their senior care services. For such seniors, the options mentioned above offer some respite for private payment. Costs will always differ with location and the type of care needed, so always contact the administrators of the senior living facility to learn more about the facility's costs.