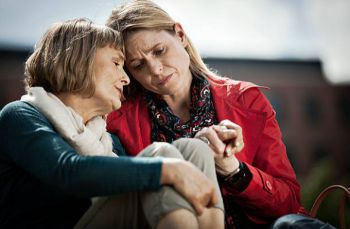 Today, senior loved ones may choose to or not to live independently. Our elderly loved ones may be suffering from mental and physical disabilities, and thus may be unable cope with daily living activities. Staying physically fit is also another concern for seniors; therefore, they seek facilities where they will be provided physical therapy programs to keep them active. Seniors mostly try to live a life where they can avoid falls and accidents, but most importantly, be able to access medical assistance in a safer living environment. Moreover, they need a place they can easily access dining options, myriad of activities, and social excursions of their choice.
In this article, we will discuss various services to expect in assisted living facilities, their unique amenities, and most importantly, the common assisted living mistakes you can avoid while selecting the best senior living and care facility for your loved ones.
Confusion About Assisted Living Services
Due to the plethora of senior care services, there is often confusion about the distinctions between adult family homes, home care, nursing homes, memory care units, and assisted living facilities. In order to identify the senior care and livin option that may be best for your elderly loved one, you should consider their medical conditions and the support they may need.
It is important to ensure that the facility you select will provide individualized services and a unique care plan for your elderly loved one. Each resident has the right to choose the type of service they seek. It is important to create an individualized care plan with the support from an expert senior caregiver, doctor, or the senior's family. Most importantly, it is important the seniors agree with their care plan. It is also advisable that the resident and their family obtain their own copy of their care plan. The senior care plan will offer a peace of mind to the resident and to their loved ones, as they will know that the senior receives the proper care that is best for them. The care plan will also guide the caregivers about how to best provide the best quality senior care to their residents.
When searching for assisted living, here are some common myths and tips to help connect your elderly loved one with the best senior living facility for them.:
Assisted Living. An assisted living facility is a facility designed for those who may benefit from extra support with activities of daily living. Assisted living facilities provide support with meal preparation and feeding, medication management, bathing, dressing, toileting, and any other activities that may help the seniors live a quality life, as independently as possible.
Skilled nursing. When searching for assisted living, many seniors and their families mistakenly think that assisted living and nursing homes are similar in their services. Assisted living facilities are different from nursing homes and skilled nursing facilities. Skilled nursing facilities often serve those who need short-term rehabilitation, and skilled nursing facilities serve residents with chronic serious health care issues who require constant medical supervision. Registered or vocational nurses are therefore needed in these facilities to provide maximum care for these residents. Assisted living facilities provide care to senior adults who do not have such serious medical conditions. Assisted living facilities may still support with wound care or dressing, medication management assessment, diabetic care, and constantly supervising the health status of elderly adults, but they will not offer skilled nursing.
Occupational therapy and physical therapy. Some families try to get occupational therapy or physical therapy at assisted living facilities. The reality is that skilled nursing facilities are the ones that provide rehabilitation programs to help train seniors to improve their mobility and stability, and exercise programs to increase joint and soft tissue mobilization. Although assisted living facilities do not provide occupational rehabilitation services to the extent that skilled nursing facility do, they do support seniors with activities of daily living and instrumental activities of daily living, and encourage exercise programs.
Adult day care services. Families searching for assisted living sometimes mistakenly think that the services offered in adult day care would be similar to what is included in assisted living. Sometimes, family caregivers or in-home caregivers need breaks, especially in order to prevent caregiver fatigue. However, unlike adult day care services which may provide a temporary solution, assisted living facilities and other similar senior care options provide long-term solutions and much more care than adult day care. Assisted living facilities provide help and relieve caregivers by providing expert senior caregivers to look after elderly adults 24-7.
Health monitoring. It is of great importance that a resident's health be taken care of and well maintained. Most assisted living residents that require a high-level of senior care appreciate the supervision of a nurse to monitor them at all hours. Unlike the higher-level care received in nursing homes, the health monitoring in assisted living facilities mainly involves keeping track of the residents' health, helping them manage their chronic conditions and pain, and ensuring and ensuring they take the instructed amount of medication dosages. Health monitoring also involves providing emergency services and checking on a residents' well-being. The assisted living facility also transports the residents to doctor appointments.
Companion support services. This involves taking care of the social, physical and mental health of a resident. As much as the staff may concentrate on the activities of daily living, like bathing, personal-hygiene, and medication management, companion support services are equally important. When looking for assisted living facilities, many families are not sure how much companionship their loved ones will get at their new home. In most assisted living facilities, social services and exercise programs are planned as group activities to encourage senior socialization, in order to prevent elderly isolation. It is important for one to visit their loved ones in these facilities and see how their social lives are faring on. Residents are also involved in community development activities that they can perform with ease. Their family members can also be welcomed to participate in the facility's social development and help with these residential recreational activity programs.
Common Assisted Living Search Mistakes to Avoid
The thought of searching and actually getting the best senior care at an assisted living facility for your loved one may seem difficult, and hence may scare you off. Now, you can easily plan ahead of time and consider how and where to seek the best senior care for your elderly loved ones. However, there are common assisted living search mistakes that you can easily avoid during your decision-making process. This article will help you learn about those mistakes, and consider how to avoid them. Here are some of the common assisted living mistakes you can avoid.
Assisted Living Search Mistake #1: Not Considering the Preferences of Your Elderly Loved One
While choosing an assisted living facility, on behalf of your elderly loved ones, be very keen on choosing a place that will fit their taste, and not just your taste.
If your parents or loved one who is need of care are not in a position to visit and evaluate all of the available assisted living facilities that may be recommended to you, they will entrust you with such an important task. However, if possible, it is strongly encouraged to support them with accompanying you, particularly if they are refusing to consider the transition into assisted living facilities.
During your visits, bear in mind what best suits your elderly adult. This is because they are the ones in need of assistance, and will spend most of their time in the facility that is selected. Prior to the visits, ensure you have a keen understanding about their needs and preferences, so that you may tailor your search accordingly. At the end of the day, they will not be in the dark about where exactly they are relocating and what they are to expect from their new phase living in an assisted living facility.
Assisted Living Search Mistake #2: Not Thinking Ahead About Future Needs
Another common assisted living mistake is not thinking ahead about future senior care needs that may be required. We always say change is inevitable, but this is not usually in our minds while we are looking for a suitable assisted living facility. The older a person becomes, the greater their health takes a toll, and the more dependent they may become. While choosing an assisted living community for your senior, try to bear in mind and be every realistic about the future needs. Do not simply consider the current needs of your elderly loved one. When you have seniors whose health is a matter of concern, try to involve their doctor while choosing a suitable assisted living facility. Ask their doctor about any future needs that they may feel your loved one may require.
Assisted Living Search Mistake #3: Rushing to Make the Decision
Always take your time while choosing an assisted living facility, either for yourself or on behalf of your loved one. Do not hurry and make a hasty senior care decision, and end up regretting later. Start planning early and if possible, visit as least three assisted living communities. This way, you will be prepared financially and mentally. Look for an assisted living facility that has all the accommodations and services you require, consider your preferences and desires even if they are not must-haves, and prepare a list of questions with all of your concerns. Prior to the tours, thoroughly research about the assisted living facilities, and take the needed time to consult with your family members and doctor. While you identify the best assisted living facility for your elderly adult, consider in-home care services. You may even just find they may be fine aging in place for now, but will know which assisted living facilities may be best in the future if there are health condition or lifestyle changes.
Moving out of your own home and into an assisted living facility is a huge step; do not take that step alone. There are senior living advisors and geriatric care managers, whose profession is to help you consider multiple perspectives about senior living options.
It is also important to never judge a book by its cover. If we are in a rush, then we may commit this error. Lavish and expensive features and services do not make a facility the best option there is. Just because the fee is too high, do not assume the services inside are of quality standards. Also, do not rush to consider the most affordable senior living options, as those options may not provide the quality of senior care that you seek.
Quality care and services is not an aspect that you can simply judge by looking at the entrance of an assisted living facility.
Assisted Living Search Mistake #4: Not Considering the Hazards for Falls or Physical Confines
Every assisted living facility should be designed with aging difficulties in mind. Old age comes with its own disadvantages, especially when it comes to seniors moving around and increased risk of falls. Make sure that your elderly loved one will be able to safely move around without concerns or falling hazards. A senior should be placed in a facility where they feel safe. Choose a facility that has a security team onsite for your loved one's peace of mind.
Also, ensure that your elderly loved one would be safe to enjoy an outdoor space and activities. Staying confined to remain indoors can cause physical, emotional, and psychological health declines. However, your elderly loved one must be protected from wandering around, getting lost, and falling.
Fresh air is known to make one feel relaxed and improve one's health. Look for a facility that provides good outdoor space to their residents. This way, you can be sure that your elderly loved one will engage in stimulating activities, and thus, increase and maintain their health status.
Now, let's discuss a few questions you should ask the assisted living facilities during your search so that you know how to choose an assisted living facility properly and avoid picking the wrong option for your loved one.
Questions to Ask Assisted Living Facilities During Your Search
When choosing the best assisted living facility for your loved ones, there are various questions you need to ask during your tour. These questions will assist you as you choose the best facility. Know which services are available and the cost of living in those facilities. This will help you financially plan ahead for your loved one's safety, security, and comfortable stay as they enjoy their quality life and care. To guide you through the tour, here are some of the basic questions you need to ask during an assisted living search;
How much does your assisted living facility cost? This question will enable you to plan ahead financially and figure out how to finance the assisted living stay because assisted living costs can vary significantly. Consider asking the assisted living facility the following questions:
What services are covered in the basic packages, and what are additional costs that I may incur?
Does the cost increase at some point?
How much would additional services cost?
Where is the facility located?
The location and accessibility of the assisted living facility is very important and most families want to find assisted living facilities close to them. A closer connected facility will ensure your elder parent gets to easily connect with family members and friends. If you or your loved one is pretty dependant, try to look for a facility that is located near family members. For elderly adults who are a bit more independent, then they may be interested in relocating to a warmer state.
What are the accommodations, facilities, and senior care services the assisted living facility provides?
Different facilities offer different activities and amenities. Some choose to provide limited services to their residents so as to lower the cost of stay, while others provide more services so as to increase their residents' activity performance. It is important to consider your necessities required and compare those to the services that the facility provides. Look into each one of them and make sure what your loved one requires can and will be provided. When it comes to services provided by assisted living facility, here are some detailed questions you should look at.
Are the rooms well ventilated and frequently cleaned?
How do the senior caregivers tend to personal hygiene, activities of daily living (ADLs), and instrumental activities of daily living?
Does the facility offer clubs and activities that intrigue your elderly loved one?
Will laundry and housekeeping services be provided?
Does the facility offer on-demand transportation, and if so where to?
When it comes to senior adults, each individual may have a different dietary routine. Therefore, while searching for an assisted living facility, you have to make sure that your dietary habits will be satisfied with healthy nutritious meals. Ask the following questions related to dietary services:
Would you please share more about the meals you provide, the dietary restrictions you cater to, and how frequently meals and snacks will be provided?
How will you ensure diversity of meals so that the same meals and snacks are not constantly served?
Can residents be accompanied by non-residents during meal times?
Is food served in the dining hall or in an individual's room?
Can visitors bring in food?
How does the facility offer senior care? Health care considerations are a major necessity to look into. Find out how the caregivers provide quality senior care and help ease the transition by allowing the senior to bring personal belongings with them. Ask about the personal belongings your elderly loved one may or may not be able to bring with them, in addition to the following senior healthcare service-related questions:
Can one still access their doctor and care specialist while in that assisted living facility?
What are the range of health conditions do the current residents have?
How are medications handled?
How are health emergencies handled?
Ensure that the staff and administrators are well qualified and experienced. Ask to be shown certification documents concerning their staff members.
Also, no one would be comfortable in a community where the staff members are not concerned about the well-being of the residents in an assisted living facility. Thus, consider the following questions about the assisted living facility's staff members:
Do the staff members mind the residents?
Do the staff members seem helpful?
How are the staff members interacting with the residents?
Do not make the mistake of going for a facility where the number of residents is more than that of the capacity of the staff. The ratio of staff-to-residents and staff-to-beds determines the quality of individualized care that will be provided. Make sure the facility of your choice has as many staff members to tend to residents as possible.
Finally, ask how and why that particular assisted living facility stands out from the rest, and how they strive to be the best assisted living facility around. Look at their level of modern developments and integration of the latest technology. However, as much as a facility may pride its self, take your time and ensure your questions and concerns are thoroughly addressed.
It is also important to ask the assisted living facilities about the eligibility requirements for admission and for a continued stay at the assisted living facility. Just because you are looking for an assisted living facility that your loved one can be admitted into, does not mean you should be unaware of their discharge policies, if any. A resident may not be fully contented with the community he or she is in, for various reasons. Maybe the facility is too far from family members, or maybe the resident just wants a change of scenery.
You are highly encouraged to go inside the facility and have a talk with its current residents and staff members. Also, consider online reviews. But most importantly… learn to trust your intuition and your gut instinct. As expressed, senior care is very important. Meet your senior loved one's care needs by choosing a facility that will serve them well, by providing the best quality life, health, and happiness in their golden years. Do not make any of the common search mistakes during your assisted living search.