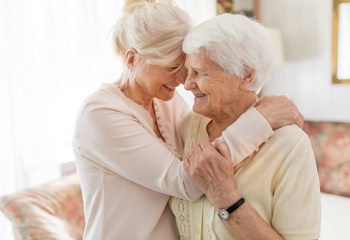 The lexicon of senior living communities can be confusing. When it is time to make a choice, knowing all of the senior living options will help you make the right decision. Here is our guide to various types of senior living communities and what each has to offer. All of these choices may exist in larger metropolitan areas, while more rural areas may only have one or two communities for seniors to consider. Creative options continue to develop every day, giving seniors more choices than ever.
Payment for all the types of senior living communities listed is private, meaning out of pocket. If you or a family member has long-term care insurance or qualifies for Medicaid, these may pay a portion of the cost. Medicare, contrary to popular belief, does not pay for senior housing.
How Do I Find Independent Senior Living Communities Near Me?
Independent senior living is often considered a stepping stone away from the worries and responsibilities of owning a home. Although the term "independent" implies that a resident is entirely on their own, this is typically not the case. Here are the characteristics of independent senior living:
Usually, a congregate housing setting with multiple apartments. This could be a high rise or even smaller single homes in a group setting. Independent senior living apartments can also be part of a "continuum of care." An example would be a senior living community that has independent, assisted, and memory care apartments all in one building or on the same campus.
Independent usually means that there is no help from aides for daily living tasks such as bathing, grooming, and transfers. Nursing is not available, although in some cases, on site physician services can be arranged. If someone wants to stay in independent living but needs help, they can hire private caregivers.
Medications are not dispensed. Medications are the responsibility of the resident.
Amenities can include weekly housekeeping, weekly laundry, all meals and snacks and transportation to medical appointments. Also included are daily activities.
Independent senior living communities are often pet-friendly, so pets of a certain size are often allowed.
Cost is dependent upon the state you live in. Nationwide, the average cost of senior independent living communities is $2,550, but can range from $1,359 to $4,812, depending on whether it is a luxury senior living community, or the city and state you are considering.
How Do I Find Senior Living Communities with Co-Housing Near Me?
Independent living may also encompass community formats like co-housing. Co-housing are several residences on one piece of property where common space is shared. Although this model appeals to seniors, some co-housing senior living communities are multi-generational and others are for seniors only. Features of co-housing include:
With co-housing, you buy your property. This means you would need equity in the home you live in so you can buy within a co-housing community. Co-housing communities are independent. Some are in cities, but many are in more rural locations. The Co-housing Association of the United States has a complete listing of locations and descriptions.
Co-housing is similar to a homeowner's association. Decisions are made as a group and follow a consensus model of governance.
There is an emphasis on sharing: of chores, responsibilities and activities.
In multigenerational co-housing developments, there is the opportunity for seniors to be around children and families.
How Do I Find Age Restricted Senior Living Communities Near Me?
Age-restricted senior living communities are housing options that are limited to people over a certain age. These are often called 55 pus communities. Depending on the community, residents might live in a single-family home, a condo, a townhouse or an apartment. Depending upon the type, residents can either buy or rent.
Some age restricted senior living communities are mobile home parks. Others may be built around common interests such as faith-based organizations and may be in the form of Catholic senior living, Jewish senior living, Christian senior living and other faith-based types of communities. Others may be built near a University to appeal to professors and their families. Senior housing appealing to the LGBT community are also constantly being developed.
How Do I Find Senior Home Sharing Near Me?
Home sharing is gaining in popularity and for good reason. It is very affordable. The fact is, more and more people can't afford traditional assisted living or continuing care retirement communities. Home sharing is a creative solution to the problem of affordability and the need for socialization. Let's look at the ways people are making this work for everyone.
You own a home and need extra income. Let's say that a single or married couple find themselves in a home that is too large for their current situation. The kids have grown and have moved out. More and more people are looking at this as an opportunity to share their space while getting extra income. Especially single or widowed women. Things to consider are: you will likely share a bathroom and kitchen; 2) establishing lease arrangements and rules of the house.
Downsizing may mean moving. Some friends are considering a home purchase together. This way, everyone eliminates the need for their single-family home and does a group purchase with room for everyone.
The benefits of home sharing for seniors are numerous. Although the arrangements can get complicated, with advance planning, things can go smoothly for everyone.
All household costs are shared. This includes utilities, maintenance and taxes.
Ample opportunity for socialization and sharing of activities.
A supportive atmosphere where residents can help one another.
Living with people provides more security than living alone.
How Do I FInd Assisted Senior Living Communities Near Me?
Assisted living communities are popping up everywhere, and you should have no problem finding assisted living facilities near you. The reason is evident: more people need help as they age and the aging population is growing. To some extent, this help can be provided in the home by private caregivers, but in some cases, cost for in home care can exceed the cost of assisted living. For many families, assisted living can relieve the burden of managing caregiving at home, whether it is provided by a family member or agency.
Assisted living pricing varies widely across the country or even within the same community. Pricing is often predicated on the amount of help a resident needs. Some assisted senior living communities have a "base rate" with add on costs for care. Others are all inclusive. Assisted senior living communities offer a wide range of services and support that can often keep someone out of skilled nursing.
Assisted living communities have a nurse on staff. In most cases, the nurse is not there 24 hours a day.
Accommodations are often made for seniors with special or specific needs. This includes assisted living for blind or visually impaired, assisted living for couples, assisted living for Parkinson's, assisted living for disabled and more.
Aides are available to help with bathing, transfers, medication dispensing, toileting and other personal care needs.
All meals and snacks are provided.
Included in pricing is weekly housekeeping and laundry.
Transportation and activities are offered.
Most communities require an emergency response system for each resident.
Some assisted senior living communities have the option of primary care physician services on site.
How Do I Find Residential Care Communities and Homes Near Me?
Residential care homes, often called board and care homes, are like assisted living but in a home atmosphere. Residential care homes are usually located in residential neighborhoods and may have to abide by state assisted living regulations. Here are some of the advantages and disadvantages of residential care homes vs senior living communities:
The appeal of residential care homes is that they offer a more intimate setting with a higher staff to resident ratio.
For people with dementia or other cognitive disorders, this type of home can be less confusing and more calming.
Residential care homes have a less institutional feel, which appeals to more seniors.
There may be fewer recreational activities to choose from.
Some medical treatment may not be allowed in residential care communities.
Shared rooms and bathrooms are common.
Some residential care homes are male or female only.
How Do I Find Memory Care Communities Near Me?
Most memory care "units" are housed in the same building as assisted living. Others are free standing. Memory care communities are designated and designed for people with cognitive impairment and/or other behavioral problems. As people live longer, the risk of Alzheimer's and other dementia types increases. Some memory care residents have neurological conditions or even mental illness. Confusion, behavioral problems and disorientation are common among residents of memory care. Delusions, hallucinations and paranoia are also common symptoms of dementia and may be present in some of the memory care residents. Memory care will have the same amenities as assisted living along with these distinguishing features:
Memory care can be more expensive. The level of care is more intense and individualized. The staff to resident ratio is often higher.
Memory care communities are smaller in size to be able to monitor and manage residents more easily.
Memory care units are secure. This means they are locked with an access code needed to enter or leave. This is to prevent wandering.
Care is more individualized. Not everyone is going to have the same disease process or needs. Memory care staff should make an effort to design activities and care that keep a resident calm. The best memory care communities do this very well.
Most residents have significant personal care needs such as toileting, help with walking, dressing, bathing and medication management.
In memory care, as in assisted living, it is possible to go on hospice care at the end of life.
Memory care communities are increasingly becoming more and more common, so finding memory care facilities near you isn't as difficult as it once was.
How Do I Find Continuing Care Senior Living Communities Near Me?
Want to have it all? Continuing care retirement communities (CCRC) offer the peace of mind and security for many people. CCRCs give seniors the ability to live within the same senior living community throughout their life, as opposed to first living in independent living, then moving to assisted living, and then possibly having to move to nursing home care. The appeal is pretty straightforward. You can opt in to a CCRC and not have to worry about where to go if you need more care. They include independent, assisted living, memory care and skilled nursing all in one location. Most people move to CCRC's when they are independent.
CCRCs vary widely in terms of their structure and buy in options. Most traditional independent, assisted living and memory care options are paid for month to month. CCRC are quite different in that their fee structure typically involves an upfront investment. Some may have individual homes, condos or apartments with assisted living and nursing care on the same campus.
Fee structure varies according to the contract required to move in. Some continuing care senior living communities require a significant upfront cost (up to a million dollars). In exchange, the CCRC takes care of all a resident's needs throughout their life with no additional cost. Other CCRC have a more modest investment and then add on fees depending on the level of care you need. Some offer a refund if you change your mind about living there. It is critical to understand the fee structure so you can determine if this fits your budget.
Some CCRCs are faith based and non-profit.
Amenities can be significant. Some campuses have pickleball courts, swimming pools, community centers, banks, restaurants and much more.
The appeal is peace of mind. One of the challenges many seniors face as they need more care is how to decide where to go. A CCRC takes the stress of looking and decision making out of the picture. This can be especially comforting for children of seniors.
Buyer Beware. Assess the risk of any CCRC that you are considering. Do your homework on the financial stability of the organization or company that runs the senior living community. Assess your own finances with a financial advisor to make certain that your funds will last a lifetime.
How Do I Find Nursing Homes & Communities Near Me?
Nursing home care is usually a last resort of most seniors. No one wants to live out their days in a local nursing home, but sometimes it is inevitable. Nursing home care is the most expensive care. Most people in skilled nursing are on Medicaid or have long term care insurance to help defray costs. These are the circumstances under which nursing home care may be the only option:
A person becomes a two-person transfer. Most assisted living communities do not have the staff to provide two people to transfer a resident.
Medical care exceeds the ability of assisted living staff to provide. This may include feeding or airway tubes that require 24-hour oversight. Skilled nursing communities have 24-hour nursing.
It is rare, but sometimes a resident of memory care is too difficult to handle and nursing home care is the only option.
Senior living communities are changing every day to accommodate the changing needs and desires of people as they age. Cost has become a more critical factor in choosing where and how to live. Traditional assisted living models may not suit today's seniors, and they may not be able to afford it. Knowing all the senior living options will help you choose the situation that is the best fit. Keep in mind that the choice you make today, may not suffice tomorrow. Plan ahead and have peace of mind that you are prepared for whatever the future holds.